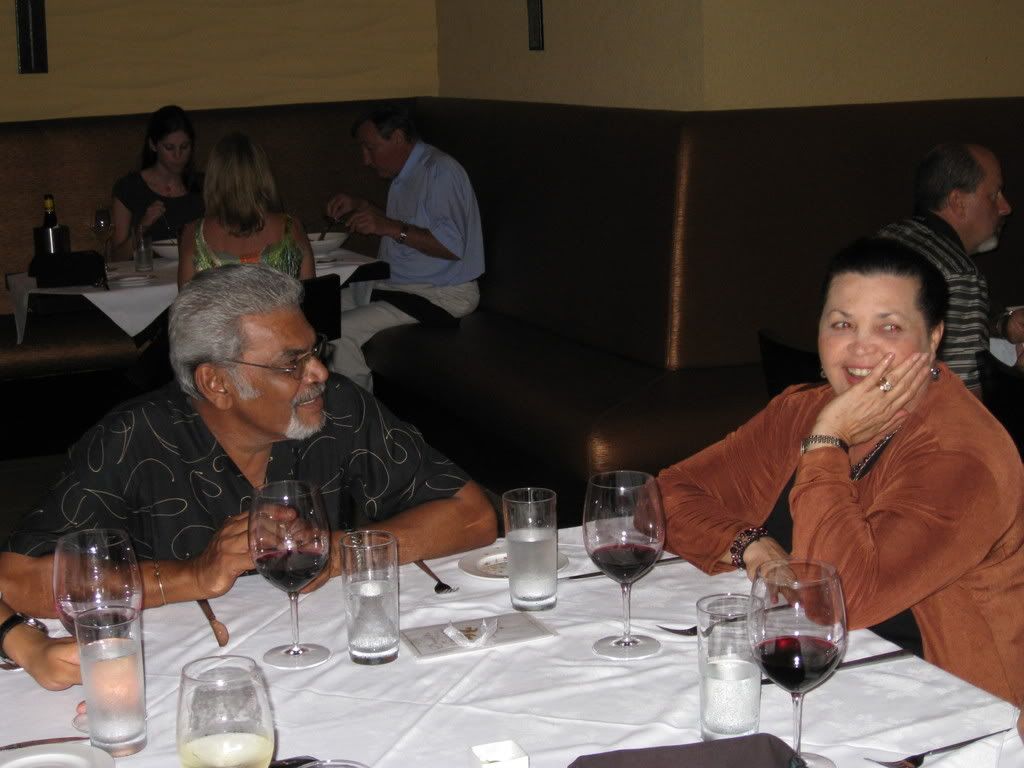 I thought I would have some nice anniversary pictures to share with you but nobody seemed to have been organised enough to remember to take a group shot. We had a great time, as usual, 14 of us went out to a new restaurant called "Abacus" at the new development Camana Bay. My kids tell me they have a live jazz band on Friday nights and you can sit inside or outside. I don't quite know how I ended up sitting on my husband's lap in the photo below. Yes, I had just come back from officiating at a wedding, I told them August 12 was a very lucky day on which to be married, we have been married for 36 years.

We left the next day for Las Vegas, where we met up with friends, played in a video-poker tournament, saw a show, had some great food, both hit Royal Flushes and generally had a good time.
We took up half the space inside the restaurant. I suppose it could be described as an intimate setting. Reservations are definitely required.

I was trying to show the decor in this shot. The food was quite good, they tend to focus on a limited, but quite adventurous menu.
Tucked in next to their aunt are our grandchildren. Our server did something I really appreciated, he served the kids meals while we were having drinks and deciding what to order.
This meant the kids, who normally eat early didn't get too hungry, and had their dessert while we were eating our entrees. I would say Abacus is definitely kid friendly, although ours were the only ones there that night.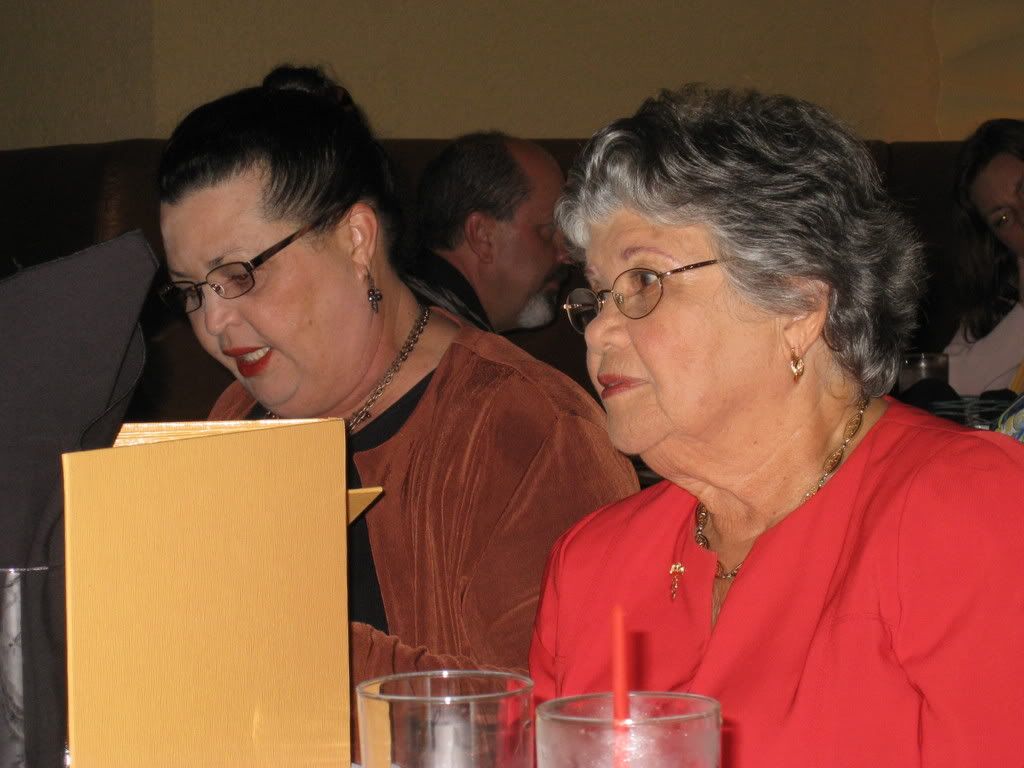 My Mom, Francine celebrated her 80th birthday the next day
My mom and dad were with us as well as all the spouses and significant others along with our four kids. Our children look forward to planning these nights out, and so do the grand children, who have their favourite places. We have always taken our kids when they were little, and now grand -kids on this kind of family outing, its an important part of making memories. Of course, I can always say it is a business expense, since I am probably asked for restaurant recommendations every other day. I do not recommend restaurants I have never tried, and I do not receive commissions for recommending hotels and restaurants.
People have asked me why I don't advertise on my blog, except our wedding services, of course. Paid advertising would go against the grain for me, because my whole service is personalised. If I think something is not going to work for you, I won't recommend it. Being a wedding celebrant and planner is something I love, and something I choose to do with my time. Anytime it becomes just a job, I won't do it any more.